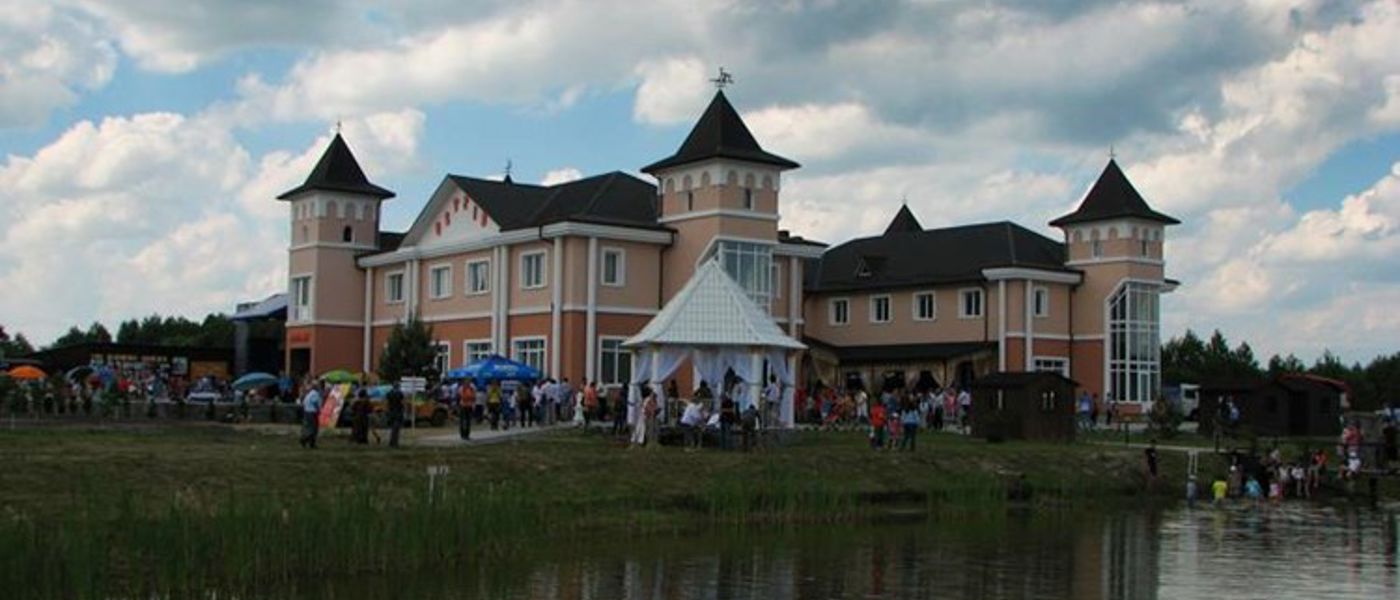 The story of the YMCA festival in Lutsk
Af Anastasia Galan and Marta Guretska (members of YMCA Lutsk)
30.03.17
The Local2Local-partnership can be inspiring in so many ways. But the coolest must be, when it inspires to action. That is what it did for Anastasia Galan after she visited Denmark, Lystruphave Efterskole and TeenEvenT.
Anastasia Galan has been a member of YMCA in Lutsk for many years. She started as a participant in some of the programs and growing up, she became one of the leaders. Now she is a student at Ostroh Academy in Ukraine and still takes an active part in Lutsk YMCA activities.
Visiting Denmark 
Together with four other teenagers, she visited Denmark in spring 2015 as part of the Local to Local exchange program with YMCA/YWCA Aarhus and Lystruphave Efterskole. Among different life-changing experiences and activities they did was the TeenEvenT the Ukrainian team was kindly invited to attend. The teenagers were amazed at the organization of the event and thrilled to be part of it. They did not only have the privilege to take part in fun activities, but also learn and bring the experiences back home.
An idea was born
When Anastasia was back in Ukraine from the trip, she immediately shared all her impressions with her mother, Lina. Lina is the head of the Center for Social Services of Lutsk City Council, as well as a member of the Lutsk YMCA Board of Directors. After these conversations, a great idea was created. Lina has been considering organizing an event for children and youth in the city. However, she did not have a good project to do this. When Anastasia shared her experiences at TeenEvenT, Lina realized that she could use some of the great ideas and adapt them to local needs and preferences. She loved the idea of locations with various activities to meet different interests of children.
Planning of the festival
So, Anastasia would remember different things she saw at the festival in Denmark and together with her mother they began thinking, if and how they could realize these ideas in practice in Lutsk. Lina has managed to unite a great number of volunteers, NGOs, music bands, artists to organize the festival which was one of its kind in the city. In 2015 the festival "Island of Childhood" hosted 10.000 visitors, and in 2016 – more than 13.000. They had all you could think of – games, fun activities, workshops, photos, food, sports, arts, interesting guests and learning opportunities, music, theatre and so much more. In the summer of 2017 they are expecting even more children, youth and families visit the festival. Throughout all the years, Lutsk YMCA volunteers have participated in the events as volunteers.
This is what the president of Lutsk YMCA Ivanna Horbachuk has to say about this unique experience:
"These kinds of exchanges are very beneficial because young people on both sides learn a lot of new things. The greatest thing for Ukrainian teenagers was the opportunity to learn and bring this knowledge home. So when they were back, they all had a chance to use it on a city level. For instance, when Anastasia was back from Denmark and shared all her experiences there, her mother, who is part of our Board of Directors, loved the ideas and decided to use some of them for the benefit of local children. She knew about the YMCA and its impact, so she wanted to share it and that is why she also invited other Lutsk YMCA leader to volunteer at the festival. We are very thankful for all these opportunities and are looking forward to our future projects. Moreover, we are welcoming the Danes to Ukraine and are sincerely hoping for developing cooperation and friendships in different YMCA programs and areas."
Pictures from YMCA festival 2015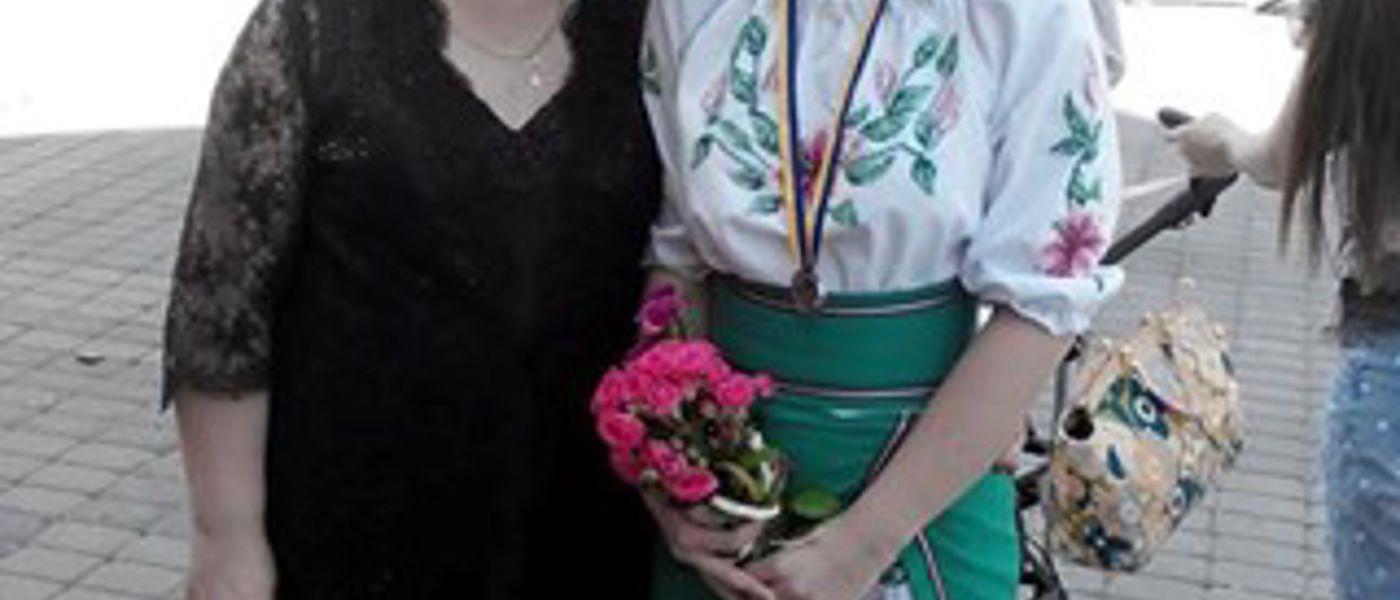 Anastasia Galan to the right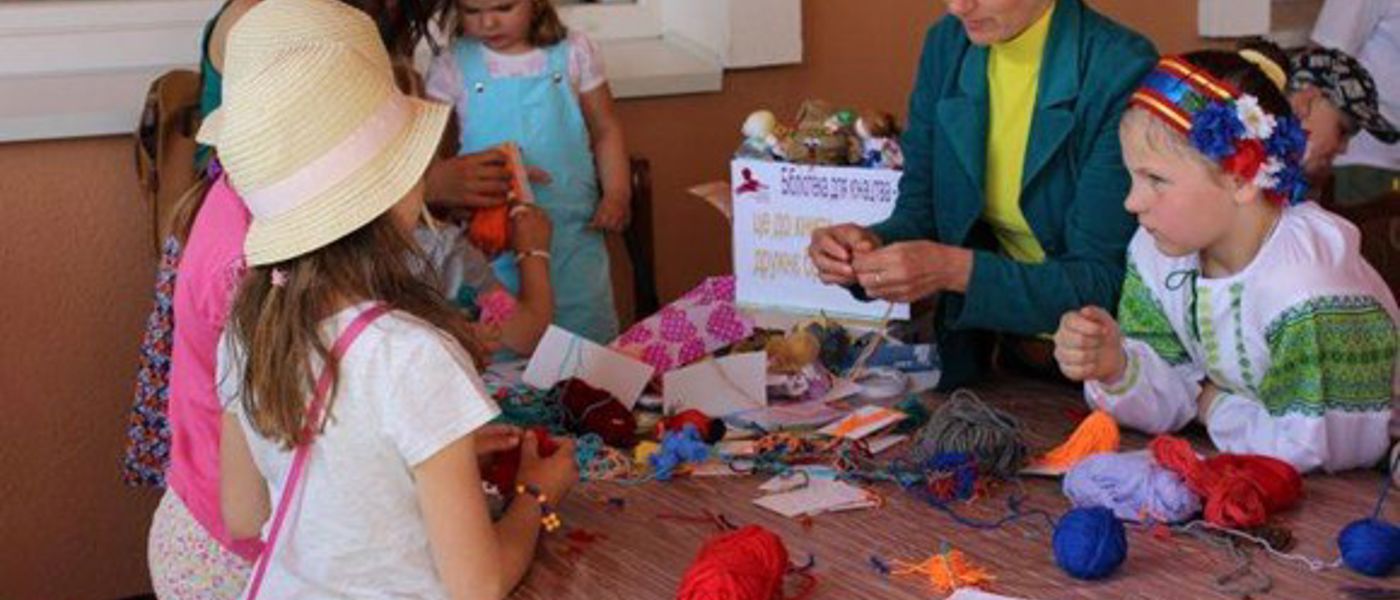 The festival in Lutsk 2015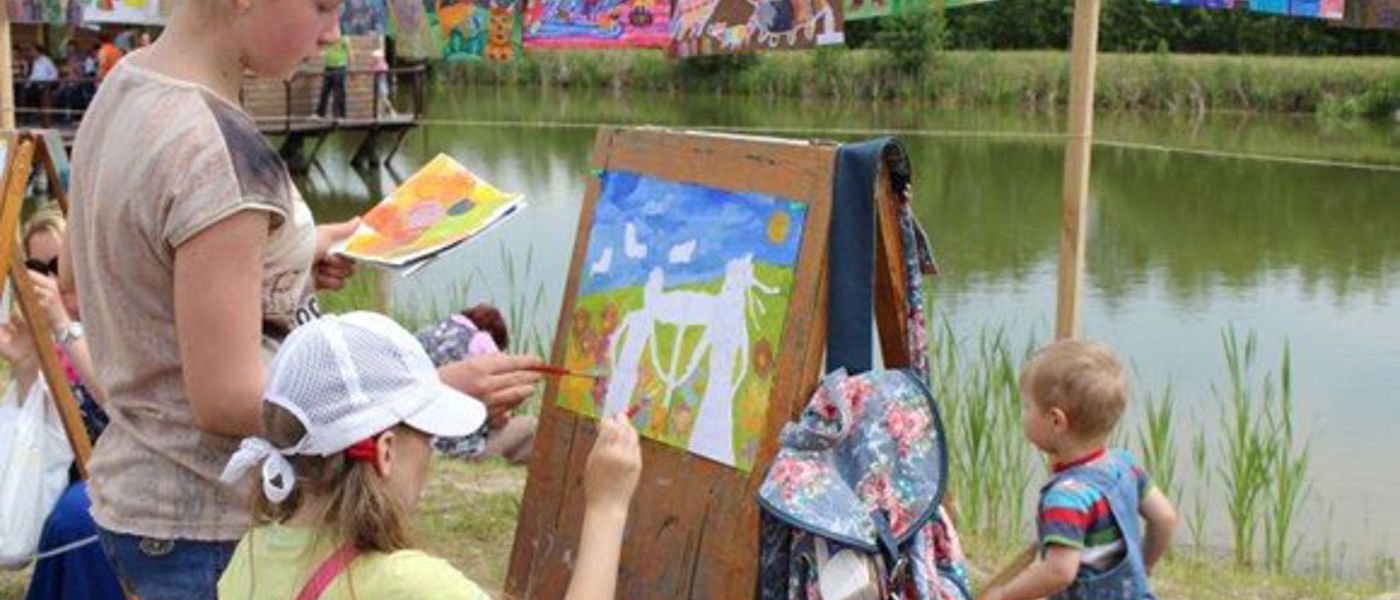 There were all sorts of activities at the festival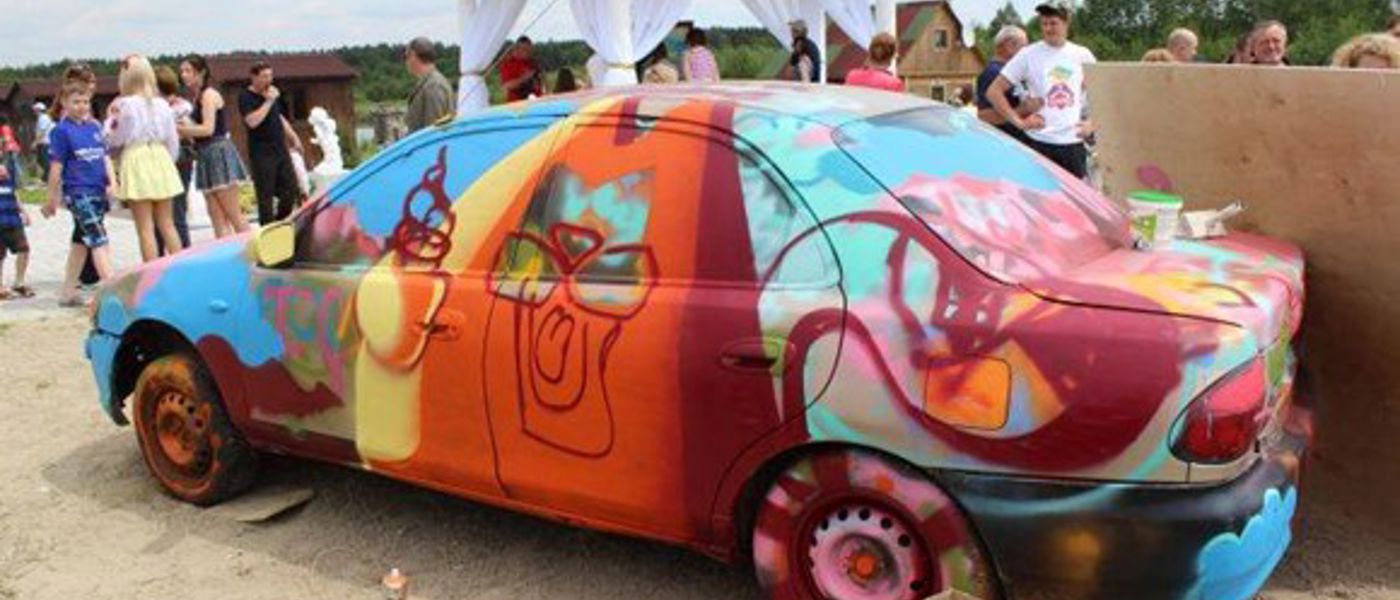 Painting an old car was one of the activities at the festival in Lutsk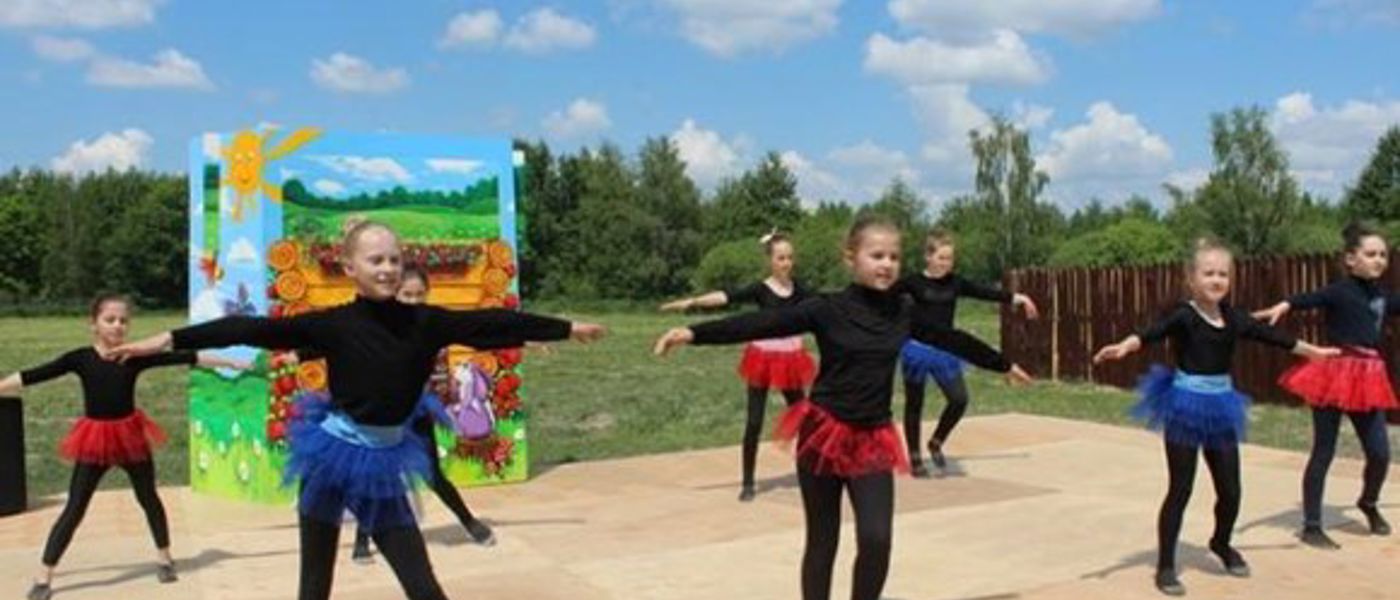 There was also a dancing activity at the festival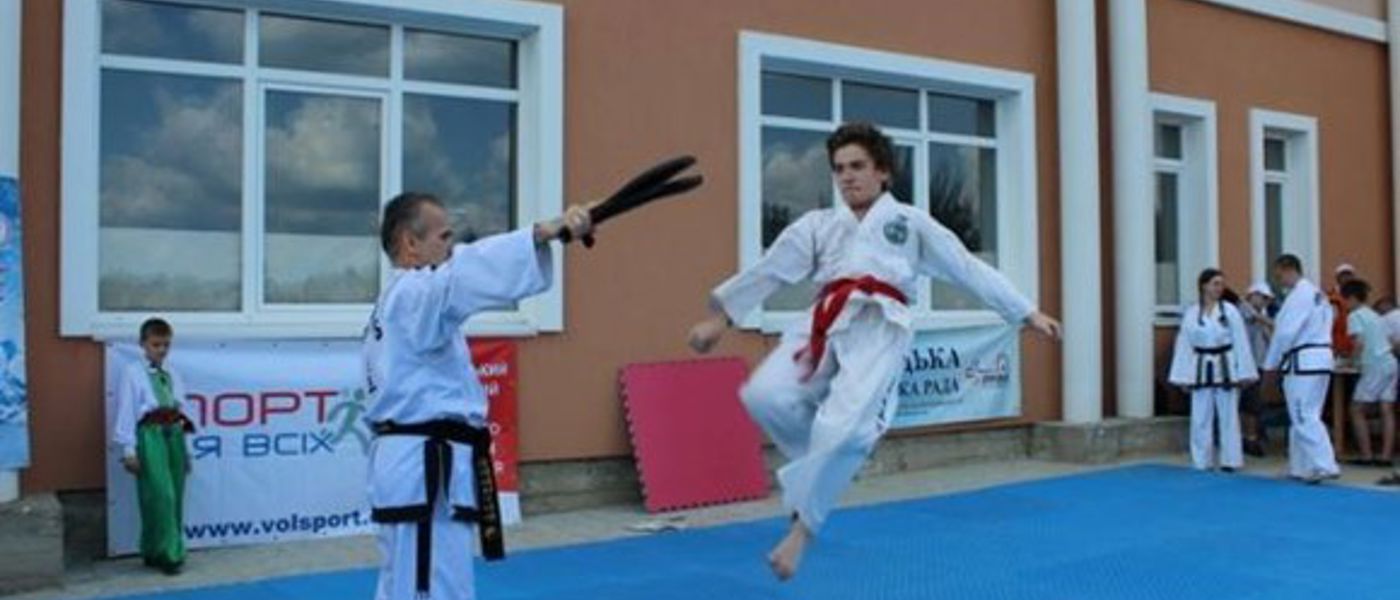 There were plenty of sport activities at the festival