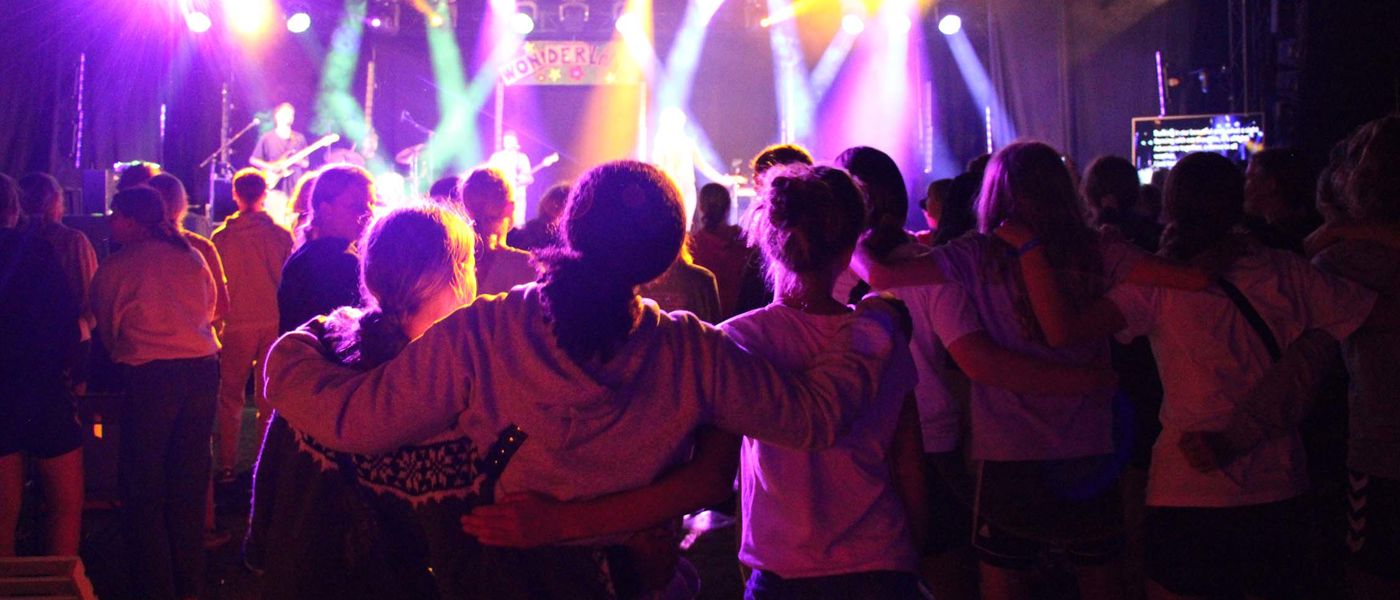 English
Wonderful Days Explained! 
Wonderful Days is the biggest and greatest event that YMCA and YWCA Denmark has to offer. It is a festival for teenagers between 13-19 years and their leaders.
The festival contains activities where you meet other young people and volunteers from all over the world and engage in e.g. big musical experiences, time for reflection and faith, outdoor life, debates, sports and fun games.
All joint meetings are translated into English, and most of the activities as well.
Location
The festival will take place next to a boarding school (Tommerup Efterskole) on Fyn, the middle of Denmark.
What does the festival look like?
The festival area is built in sections. A tent camp, activity area and a great tent for joint meetings.
Date
The festival starts July 1 and ends on July 8 2023.  For international participants Wonderful Days will start with an introduction. 
Where will I stay?
International participants will stay in tents side by side with other participants and the festival site. In case needed, the YMCA and YWCA Denmark will help you with camping equipment. 
What is included in the price?
3 daily meals, all activities, concerts and facilities are included in the price pr. day. Besides that there is a café where you can buy snacks or drinks. 
Price: 1.600 DKK.
Festival crew
A group of our Danish volunteers are committed to taking care of you and your group through out the week. There will be plenty of time to get to know each other.
Sign up for the festival in February.
For details about travel, cost, and more information contact: hs@kfum-kfuk.dk
We hope to see you in Denmark for the YMCA and YWCA festival
The atmosphere at Wonderful Days
At Wonderful Days you will enjoy both party, sports, concerts, quiet contemplation, and much more.