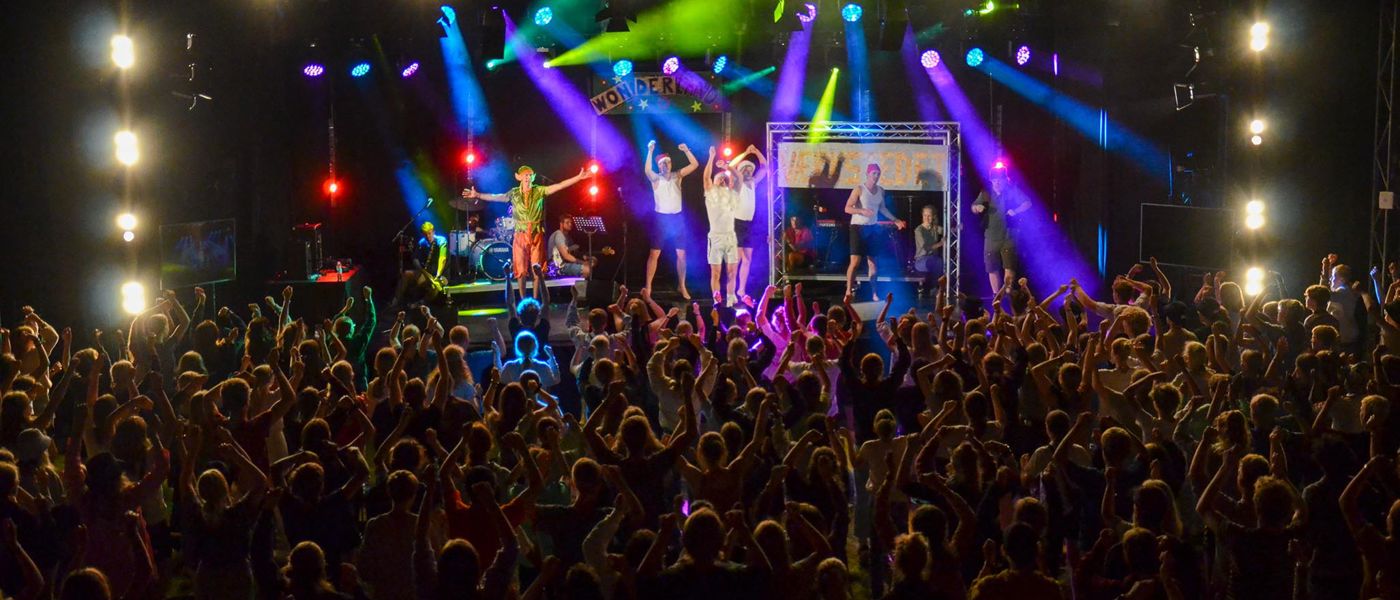 Wonderful Days
We look forward to welcoming Wonderful Days in 2023
What you need to know about Wonderful Days 2021
Wonderful Days is the biggest national event of YMCA and YWCA Denmark. It is an event arranged every third year for 13 to 19-year olds and over the course of six days more than 1.000 participants and volunteers get together to throw an extraordinary party together with guests from more than 10 countries.
Look forward to meeting new friends, challenging yourself, and smiling for six days straight.
Wonderful Days 2021 is scheduled to be at Tommerup Efterskole from 5th of July until 10th of July.
Denmark and Tommerup Efterskole
We in Denmark and at Tommerup Efterskole cannot wait to welcome all of our Danish and international participants for the festival. We are proud of our country and proud to be able to host you in the beautiful places in the middle of Denmark.
Music
Look forward to amazing and fun concerts with professional artists on stage and good friends dancing and jumping around you. Make sure to look up some of the names before you arrive at Wonderful Days, so that you know exactly which artist you simply cannot miss.
The musicians have not yet been announced, but stay tuned at this web site - it is going to be awesome!
Activities
The event will also offer you many other opportunities of being active. No matter if you like to play football, to dance or sing or to try something completely new we promise you that there will be activities that you just have to join.