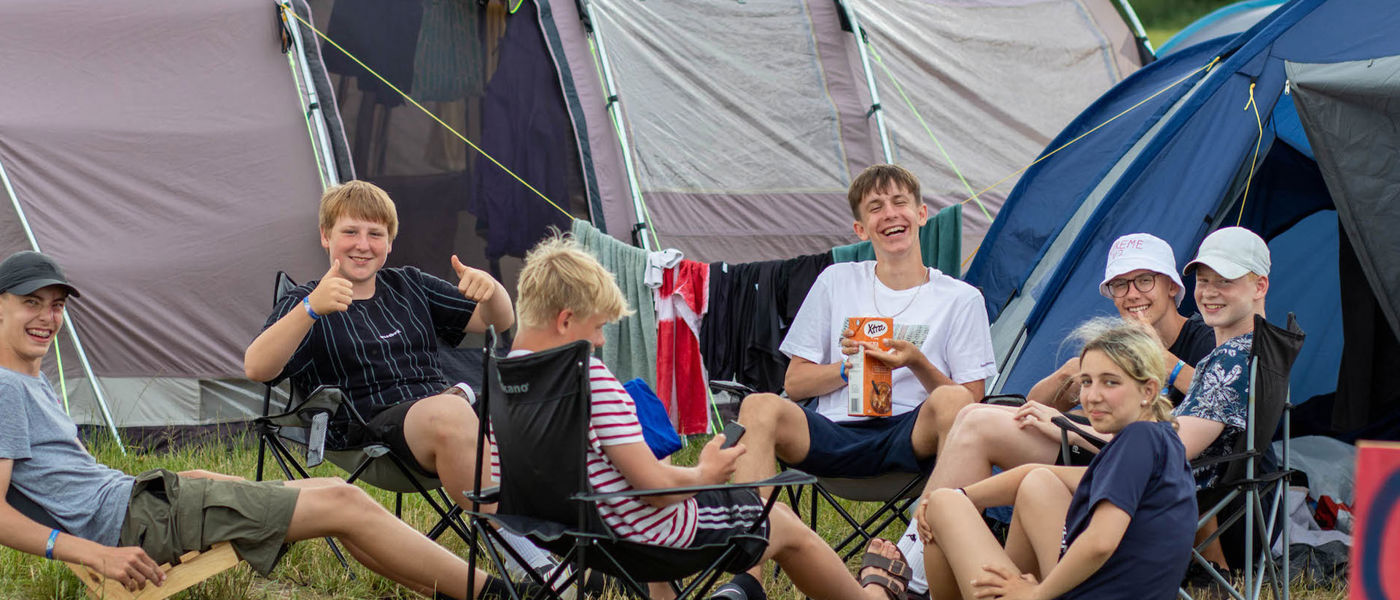 Camps
The Festival Site has a big Camp Site that is divided into camps with each about 100 participants.
See the festival site
Again we the festival will take place at Tommerup Boardingschool on Fyn. The festival site is divided in different zones. 
You can see them all in this video. (In Danish)  
Because we are a youth festival, safety is a high priority. Adults will always be available, and two camp leaders and lots of festivalguides will be affiliated with each camp. 
When you arrive at Wonderful Days you will be registered at the entrance. Bring your registration and you will get a participant bracelet. We will also show you where you and your friends will stay.
All participants stay in tents, which they bring themselves. International participants will stay in tents side by side with other participants at the festival site. In case needed, the YMCA and YWCA Denmark will help you with camping equipment. Participants are not allowed to stay in caravans/auto campers.
The Crew-camp is for all the volunteers. Some camp leaders and festivalguides however, stay at the camp site together with the participants. In the Crew-camp for volunteers, it will be allowed to stay in a caravan and to connect it to power.